Fashion
Iconic American brand J. Crew links up with inclusive label Universal Standard for a new clothing collaboration. The collection includes sizes ranging from XXS to 5X. From lightweight dresses to embellished tops and relaxed jumpsuits, these pieces are great for the summer. Prices start at $50 and go up to $150. Stripes, ties and gingham patterns decorate the chic pieces.
Related: Woke Up Like This | 4 Pajama Inspired Styles From J. Crew
UNIVERSAL STANDARD X J. CREW COLLECTION
Fashion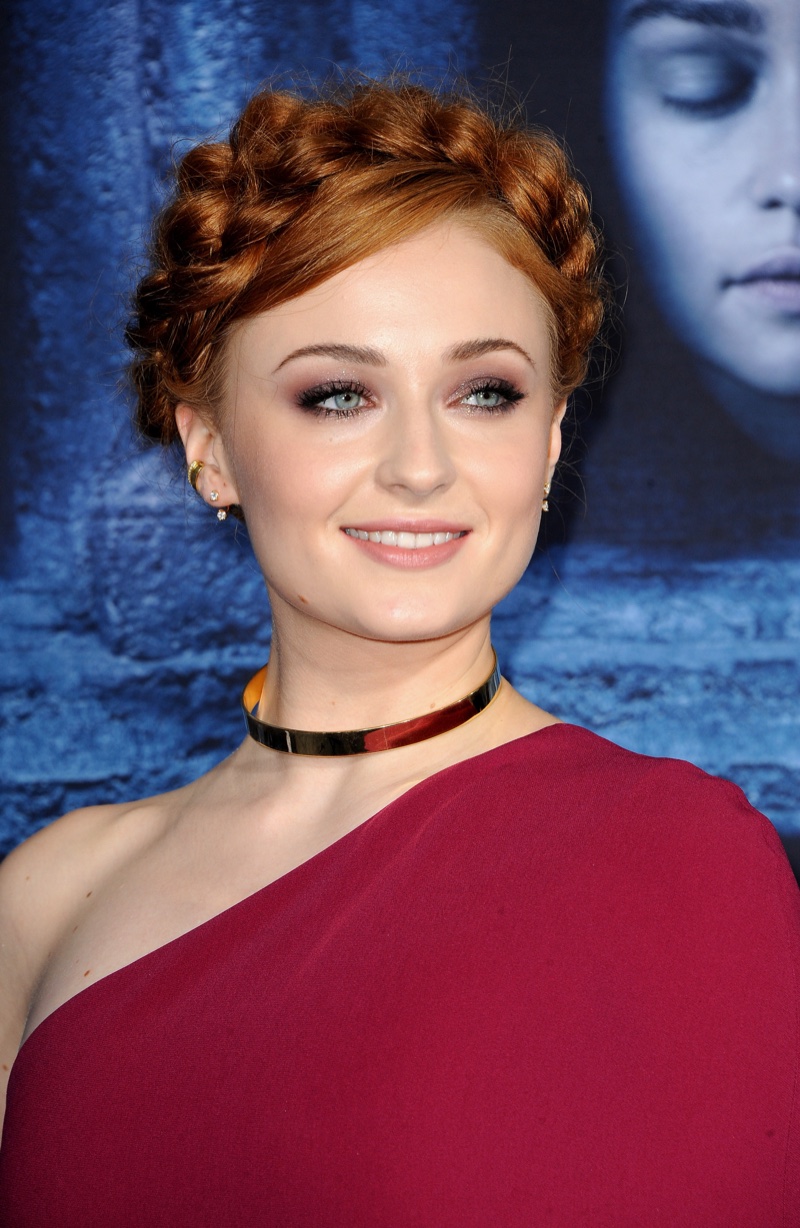 Even the simplest hairstyles with braids make it possible to create an interesting image that does not require too much time and expensive accessories. A correctly selected braid will help underline the shape of your face, as well as disguise some shortcomings. Braids are suitable for any situation – for sports, festive events, and as an everyday option.
In any weather, this hairstyle will retain an attractive appearance. Braiding is a wonderful solution for everyday use. In the hot weather, a woman can remove long hair with the help of intricate braiding. You can get the braid undone at any time. Contrary to the common opinion, braids do not harm long hair and also protect it from ultraviolet radiation, windy weather, and other adverse environmental effects. However, braiding can cause some inconvenience, especially if there is a habit of wearing hair loose.
For braid hairstyles, there are almost no restrictions, except hair length. Braiding is quite difficult to do with a short haircut. Owners of long and medium hair are able to implement a large variety of braids for curly, soft, smooth or hard hair. After all, the goddess braids styles are able to emphasize the femininity and beauty. Nevertheless, to master even an ordinary braid yourself, you will need a little practice and skills. Here are four braids hairstyles for practical styling on the everyday basis at home.
SIMPLE BRAIDS
To make it, gather hair after combing, and then divide it into three equal strands. The right and left strands should be taken with the right and left hands respectively. Move the right strand over the middle one and take it with the fingers of the left hand, but do not connect it with the left strand. With the free right hand, take the middle strand and tighten it so that the middle and left strands change places. Pull the remaining right strand over the middle strand and tighten it. Keep plaiting, alternating the right and left strands with the middle strand as long as the length of the hair allows it. The end of the braid can be fixed with a ribbon or a decorative rubber band.
FRENCH CLASSIC BRAIDS
First, comb the hair back. If hair is difficult and stiff, try making the hairdo when hair is a bit wet or use special styling products. Mousse, gel and hair wax will make hair softer and supple. Divide hair into three equal thick strands. Make the usual three-strand braid, gradually adding loose hanging hair from both sides. When the neckline is reached, continue making a simple braid. If desired, you can immediately fix the braid with an elastic band or leave the hair getting loose. That is, the French braid is similar to a simple braid, but it has one feature. Plaiting goes from the upper line of hair growth with the thin strands and you gradually add more hair from the top and temples.
FISHTAIL BRAIDS
It is also known as a herringbone braid. The difference from previous braids is that you will need only two strands. For that, gather your combed hair into a low and back ponytail and make two equal strands. Take one small strand and put it crosswise on the opposite one. In this way, the right strand goes to the left, and then, the left one goes to the right. Repeat it this way until your hair runs out. The main advantage of the fishtail braid is its diversity. There are many variations of such an interesting plaiting that will allow you to diversify your image. For instance, you can make two pigtails and then braid them together. The way of braiding is always the same.
MOHAWK GODDESS BRAIDS
This hairstyle is also known as Dutch braid. To make a Mohawk braid, brush first your hair back. Gather two hair strands directly behind the front part of your head. Then, take a chunk of hair in the upper part of your forehead. Begin to make the braid as close as possible to the forehead, twisting the outer strands together. Continue braiding down the top of your head. Fix the end of your braid and secure it with hairspray if needed. Following the up-to-day fashion, the sides of the head can be shaved to really look like a Mohawk woman. There are also many variants of this hairstyle to try on.
When the braid is not perfect at first, do not worry. With a little practice and proper care of your hair, you will surely be able to create cute goddess braids hairstyles in a couple of minutes. Even with an average hair length, you can use all kinds of braiding, from simple to the most complex. Some skills in making different braids will enable you to create a new interesting image each day.
Fashion
The time to shop Nordstrom's 2018 Anniversary Sale starts now, but only if you're a card member. Get exclusive access to discounted finds from now until July 19th. Choose from top brands like Kate Spade, Alexander Wang, Madewell and Cole Haan. Whether looking for a summer dress, leather sandals or a boho bag, there's plenty of options. See our picks from the Anniversary Sale below, and shop more at Nordstrom.com.
Related: Reformation's Chic Dresses Now Available at Nordstrom
NORDSTROM ANNIVERSARY SALE 2018 – EARLY ACCESS
Fashion
New York-based designer Ulla Johnson continues to embrace a boho aesthetic with the launch of her pre-fall 2018 collection. Online retailer Shopbopspotlights the new season with a lookbook starring model Hedvig Palm. The pre-fall line focuses on chunky knitwear, white lace pieces and ruffled skirts. For accessories, mesh bags and strappy sandals stand out.
Related: 7 Looks From Valentino's Pre-Fall 2018 Collection
ULLA JOHNSON PRE-FALL 2018 LOOKBOOK AT SHOPBOP
Fashion
Alena Blohm returns to the pages of Grazia Italyfor the magazine's June 2018 issue. Captured by Dean Isidro (Atelier Management), the German beauty poses on the streets of Cuba at night in evening wear looks. Stylist Michele Bagnaradresses Alena in dazzling looks from labels such as Gucci, Dior and Dolce & Gabbana.
Fashion
Chloe Sevigny looks pretty in pink for the August 2018 cover of Town & Country magazine. Photographed by Tina Barney, the actress wears a heart patterned dress from Valentino with jewelry by Sethi Couture. For the accompanying shoot, Chloe poses in luxe lace and velvet looks. Styled by Nicoletta Santoro, the 'Lizzie' star wears the designs of Dior, Bottega Veneta and more.
Related: Chloe Sevigny Poses in Gucci Fashion for Harper's Bazaar Russia
COVER SHOOT: CHLOE SEVIGNY FOR TOWN & COUNTRY AUGUST 2018
CHLOE SEVIGNY ON HOW PEOPLE SEE HER ACTING
In her interview, Chloe talks about not being taken seriously as an actress.
People should consider the variety of characters I've played, the different roles, and – for lack of a better word – the craft. I don't think people recognize me as being a good actress. Some of them think I'm just into fashion."
Designer Bags, Wallet, Purse, Belt & Accessories Official Site, Best Price & Quality, Free Worldwide Shipping, Free Returns. Each Bag Is A Work Of Art - Handmade - Cowhide Art - Can Custom-Made

Categories

New Posts

Hot Posts