Other Brands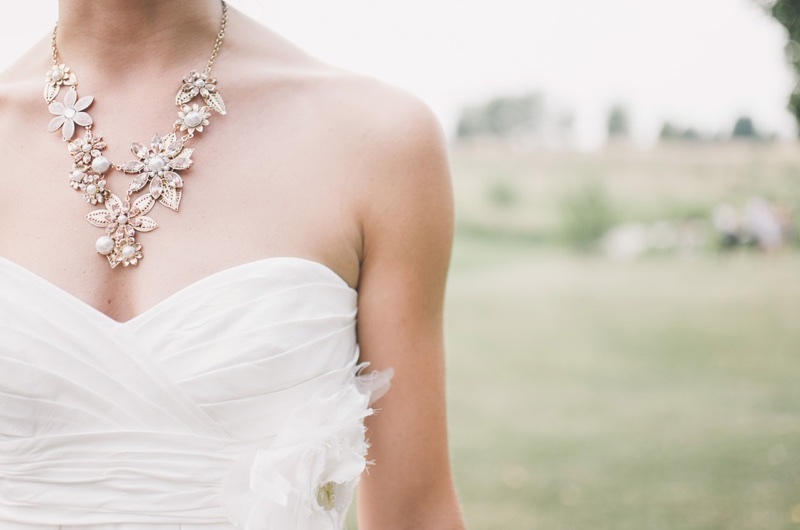 You've just finished buying more bulk candy for weddingreception guests than you've ever imagined possible and you're finally done looking for the perfect bridesmaid dress for your gal pals.
So, it's time to finally start thinking about you now that you've taken care of everyone else involved in your wedding. As a bride, you're going to be the center of attention on your big day so you need to look absolutely amazing. That's why these beauty tips are so poignant for all future brides.
Instead of worrying about making fatal beauty mistakes before and during your special day, you're better off learning tips and tricks that will help you look absolutely stunning at all times during your wedding ceremony and reception.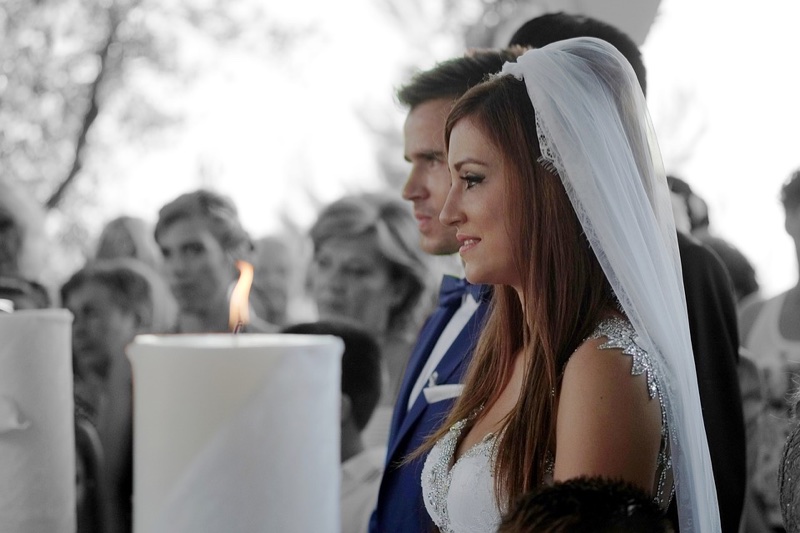 1. DO A MAKEUP TRIAL RUN
This may seem like you're going a bit overboard, and this is especially true if you intend to hire a professional to do your makeup, but it's definitely worth it to take this step all the same. By doing a trial run, you'll be able to create the look that you want your makeup to have before the wedding and reception, and you'll know whether or not you're happy with certain makeup choices.
As an example, maybe you'd like to wear a particular eyeshadow that you've never put on before. Then you put it on and find out that you think it's too dark. By doing this trial run ahead of time, you'll be able to pick out the makeup and colors you plan to wear on your wedding day, and this will solve your problem ahead of time instead of having to scramble on the morning of your wedding, which is a scenario you'd obviously rather avoid at all costs.
2. MAKE SURE THE RIGHT COLORS ARE AVAILABLE IN YOUR TOUCH UP KIT
This is especially important if you plan to use a makeup artist to do your makeup before getting married. Ask them about the colors that they used if you don't know what they are using already. In fact, you could always ask your makeup pro to give you extra eyeshadow, lip gloss, and lipstick and add it to your touch up kit.
Some makeup artists will have no problem giving this to you, and others might not want to do so. The only way you're ever going to find out is if you check with them at the time, so remember to ask because you want to look absolutely amazing all throughout your big day.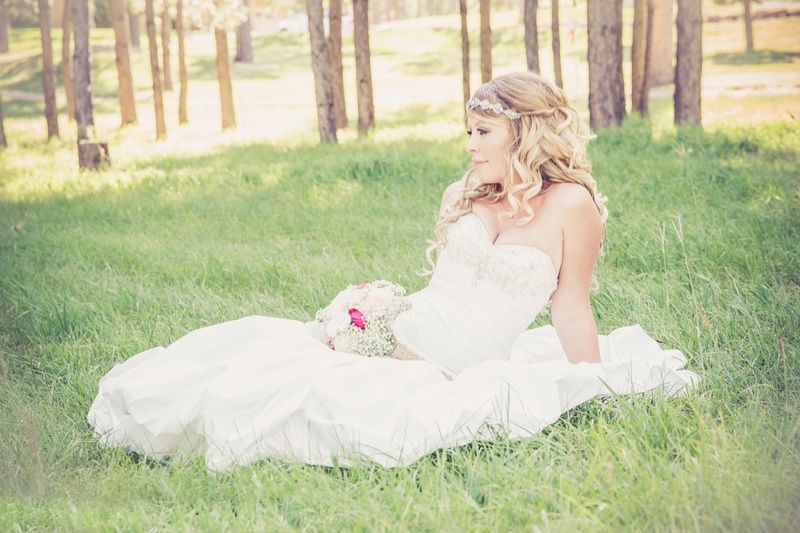 3. HIRE A MAKEUP PROFESSIONAL
You're going to have so much happening on your wedding day that you're not going to want to do your makeup yourself. Hire a professional makeup artist and you'll have this aspect of your look already taken care of and it'll be one less burden that you have to carry as your big day approaches.
Before the wedding, ask the makeup artist to go through a trial run with you. By going through a trial run, you'll know exactly how you're going to look, you'll be able to learn which makeups and colors the artist is going to use and you'll have everything taken care of well in advance of your big day.
By approaching makeup this way, not only will you feel 100% satisfied with the way you look before your wedding due to the trial run, you'll also know that an expert makeup artist is handling this important task for you, so the burden is no longer going to be on your shoulders. You'll feel great knowing that a true professional is ready to help.
CONCLUSION
Preparing ahead is the best way to ensure you look absolutely stunning on your wedding day. If you're still not satisfied with your appearance, contact Julio Garcia MD Cosmetic & Plastic Surgery Clinic or a different clinic in your community to see if there's anything they can do to help you look and feel your best on your fairytale wedding day.
Other Brands
Liu Wen looks elegant in monochrome for the January 2018, 30th Anniversary cover of ELLE China. The Chinese stunner poses in a black and white cardigan and pants from Chanel with a belt also from the French brand. Inside the magazine, Liu embraces elegant pieces for the fashion editorial. Photographed by Mei Yuangui, the 29-year-old poses in a mix of tweed jackets, knit sweaters and tailored trousers.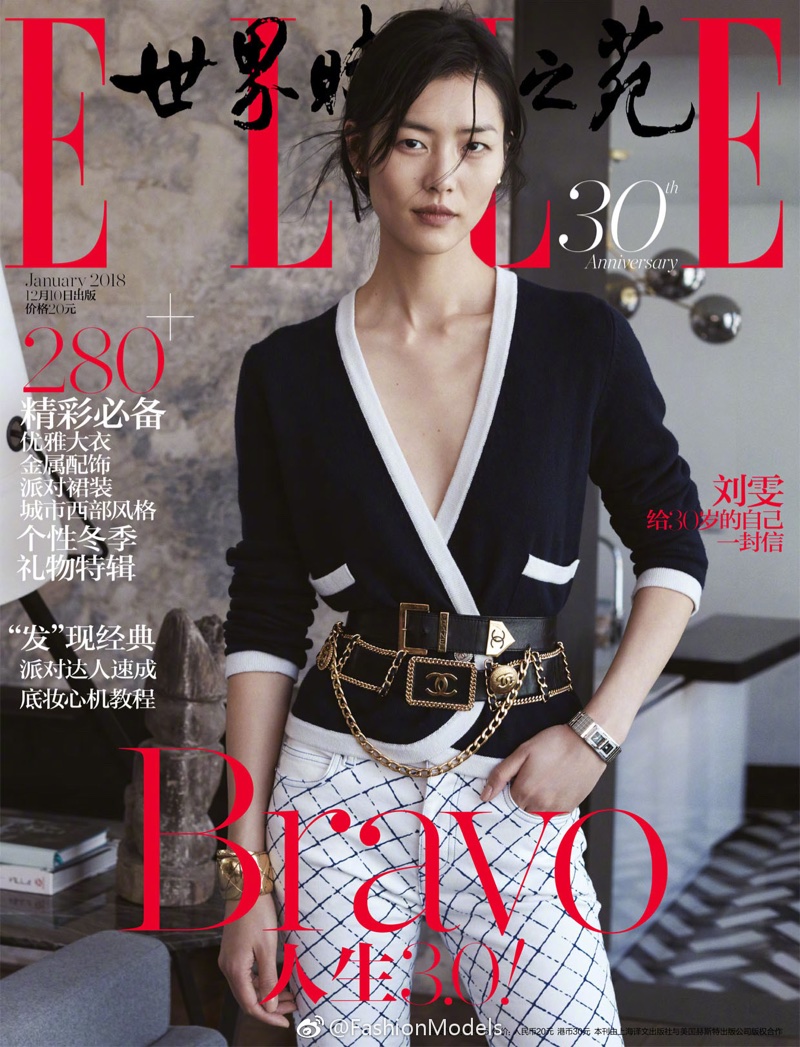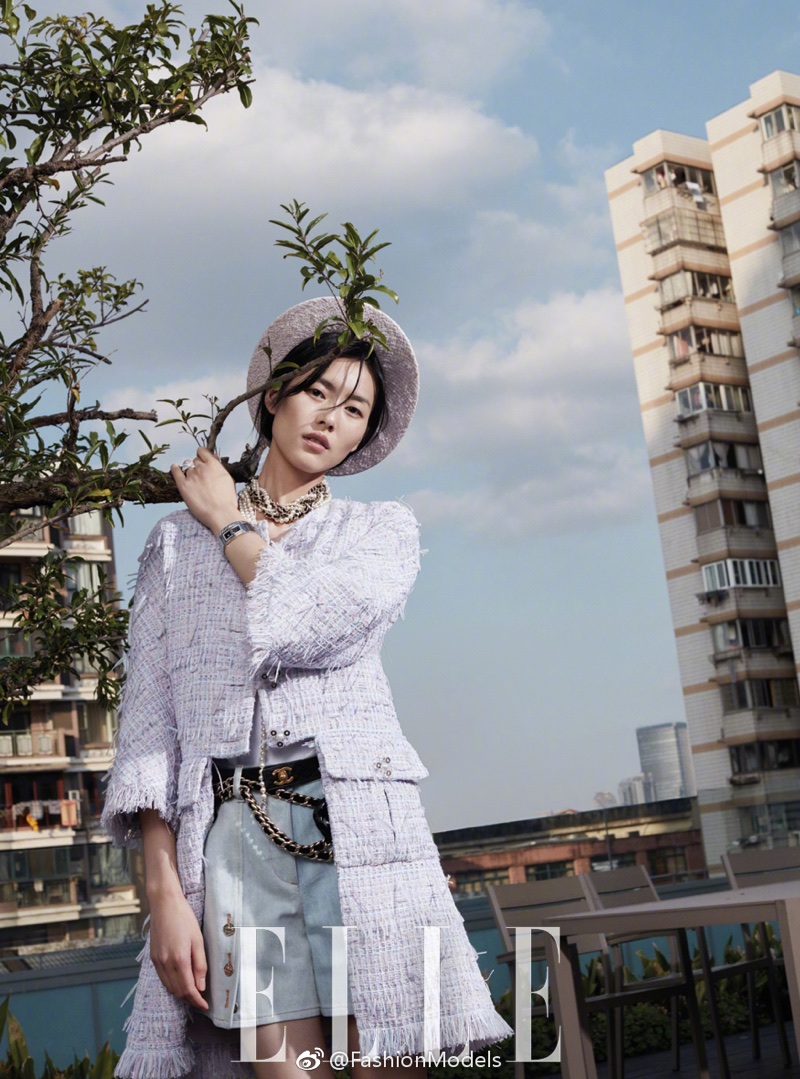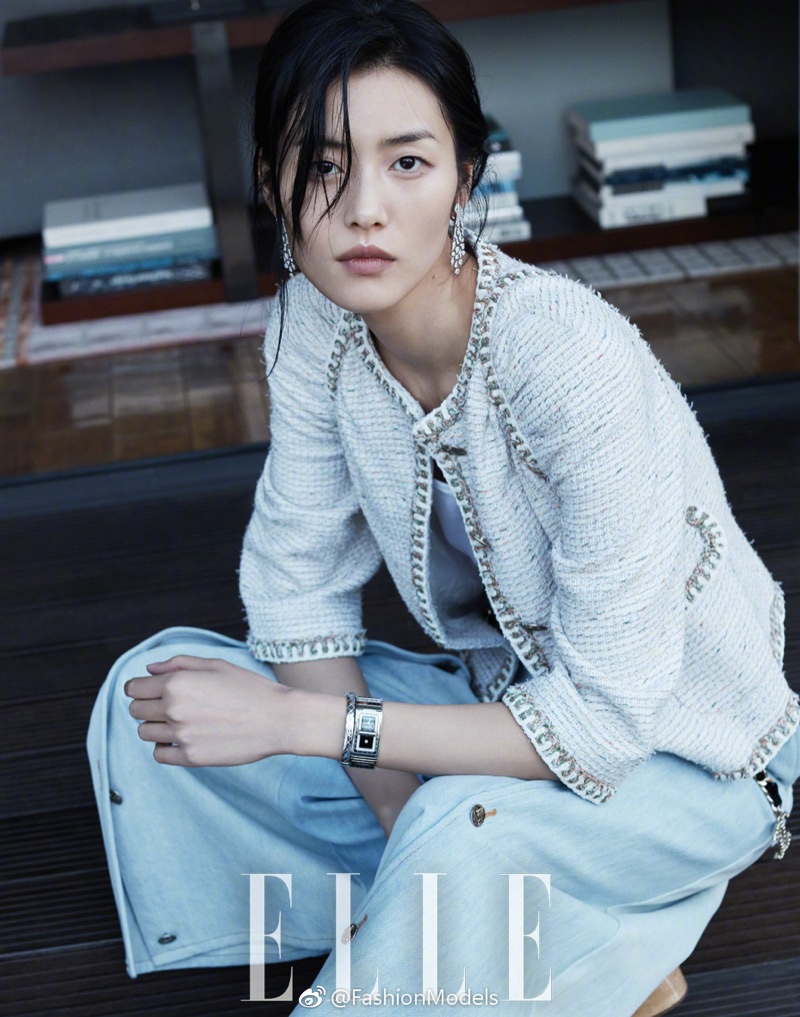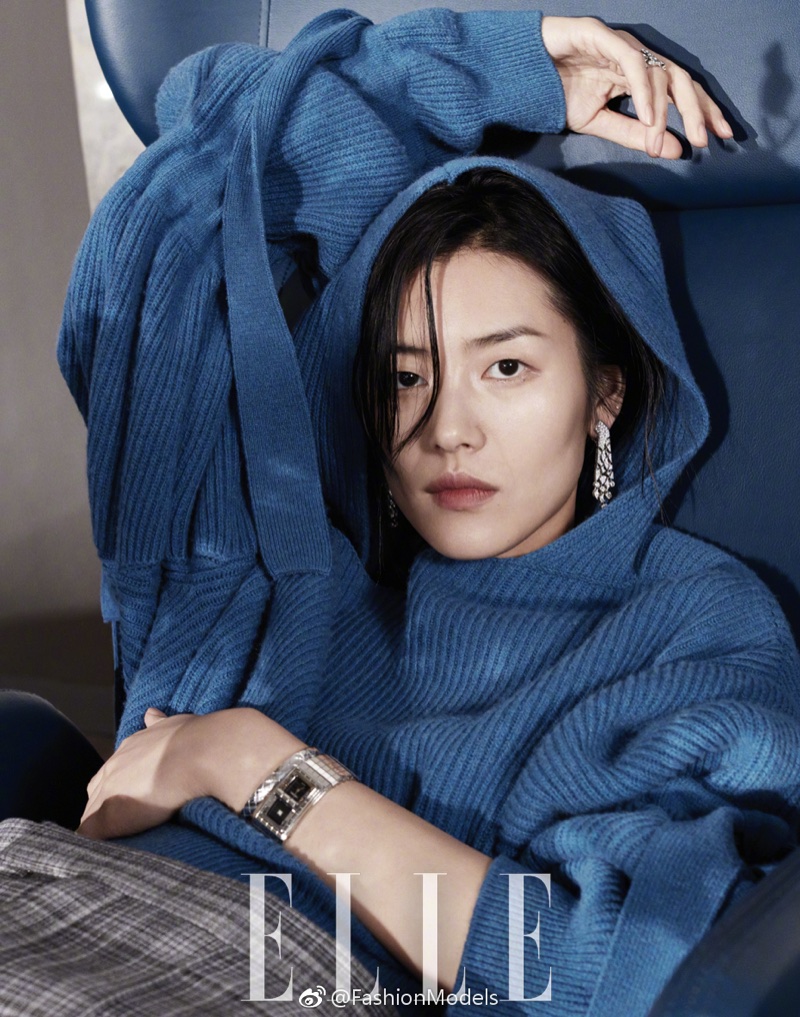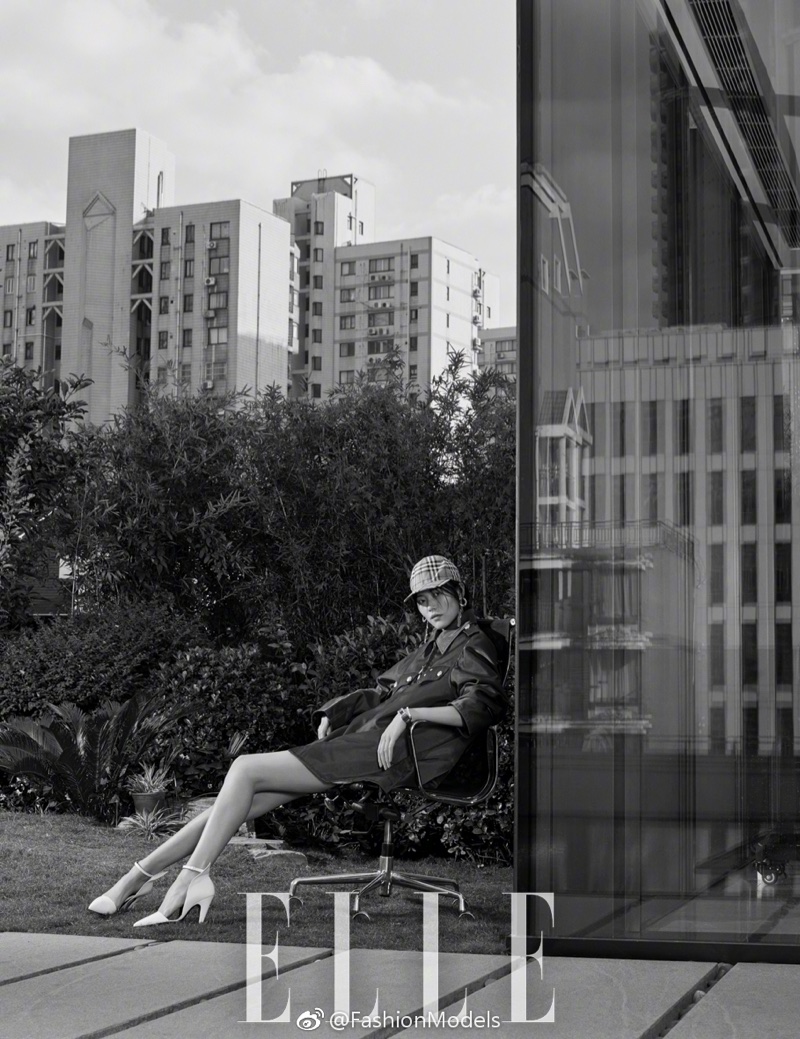 Other Brands
There are two new handbags to look for in the Fall Winter 2017 Collection. First is the H Box Shoulder Bag, second is the new Cinhetic Bag. Both bags are recently introduced and look very modern.
Today we will be reviewing the Hermes Cinhetic Clutch Bag, but keep in mind that there is also a shoulder box bag version available. Now let's dive into the details.
The Design
The vision of the Cinhetic Bag is to look boxy and futuristic. That vision has been achieved if you take a closer look at the design. The font and the structure used to craft the new 'H' logo in the center looks more like a robotic-symbol, something that's made in the future.
The Cinhetic Bag is designed in square shape and a flap. To get into the interior, you will need to turn the 'H' lock. This bag is made from Mysore goatskin, which is a soft but durable leather. It's the perfect choice for this bag, because it makes you feel comfortable and light when carrying this clutch.
The overall look of the Cinhetic Bag is elegant, minimalistic and ladylike. It matches to almost all of the styles in your wardrobe.
The Interior
Turn the 'H' lock to get into the interior. Inside you will find one small compartment to store all your evening accessories. And there is also a patch pocket to store other important stuff like credit cards and paper money. The interior is not very spacious, so the amount of essentials it can carry is also limited.
The Sizes And Prices
Measuring 18.3 x 17 x 8.5 cm, priced at €3450 euro, £3170 GBP via Hermes boutiques
More Images
Other Brands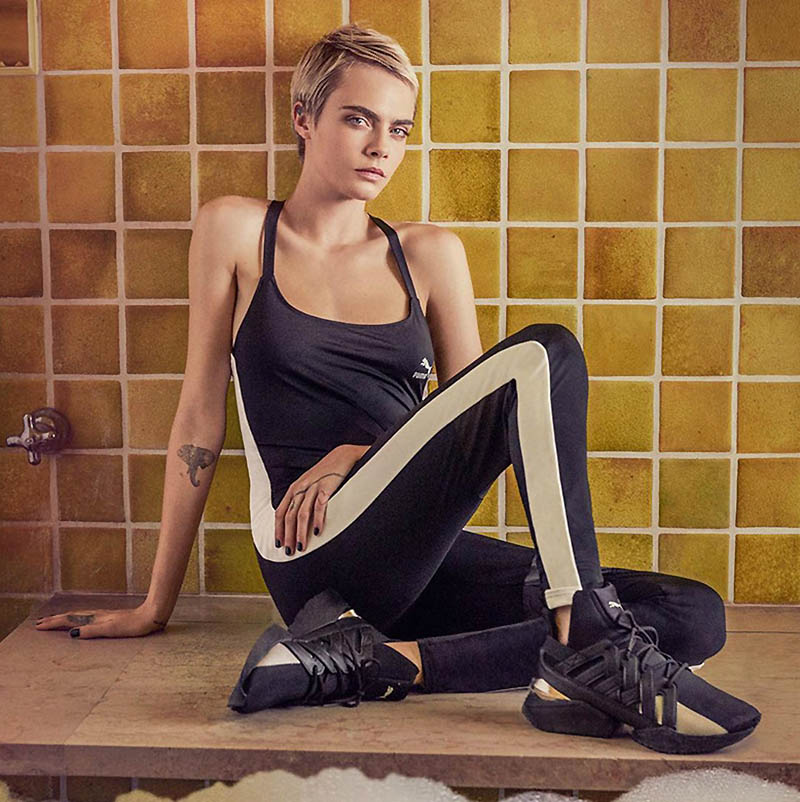 A face of PUMA since 2016, Cara Delevingne, returns for a new campaign championing the sports brand's 'Muse Echo'sneakers. Showing off a short haircut, the actress and model poses in a sporty Puma tank top and joggers with the new sneakers. A sudsy bubble bath gets pictured against a tiled backdrop for the images. The high performance sneakers include an embossed leather cage with a neoprene upper. A metallic TPU piece at the back adds some fashionable edge to the trainers.
Related: Cara Delevingne Rocks Armani Exchange's Bold T-Shirts
CAMPAIGN: CARA DELEVINGNE FOR PUMA 'MUSE ECHO' SNEAKERS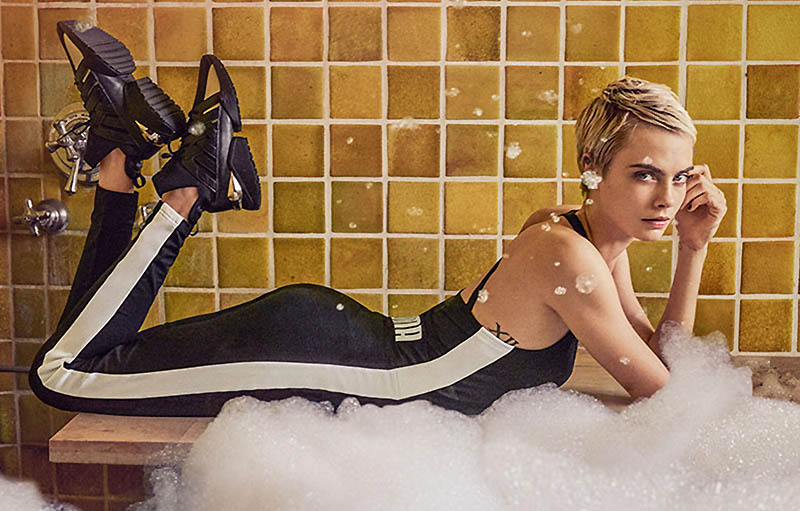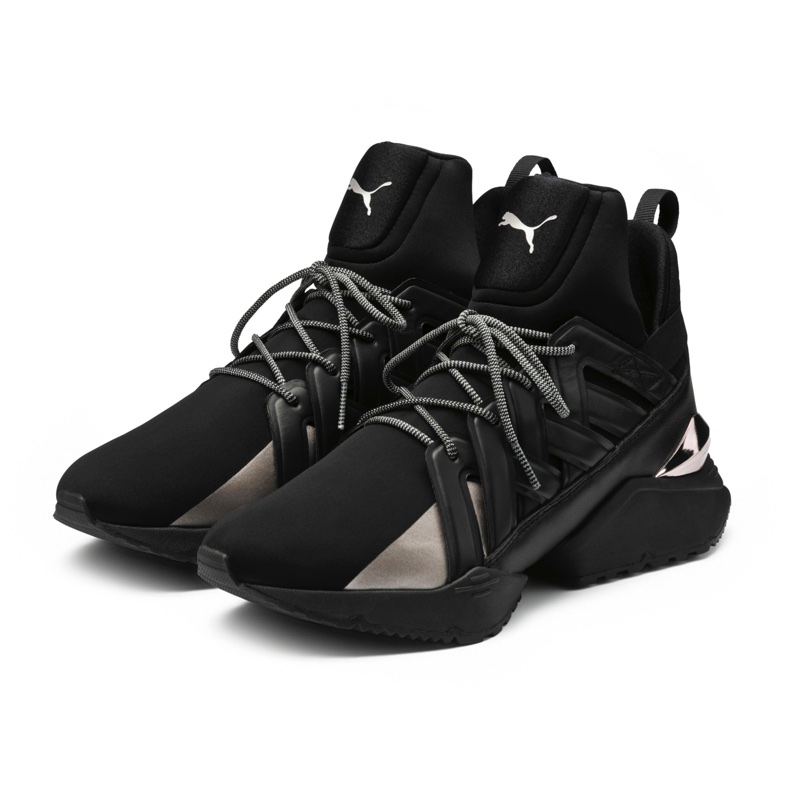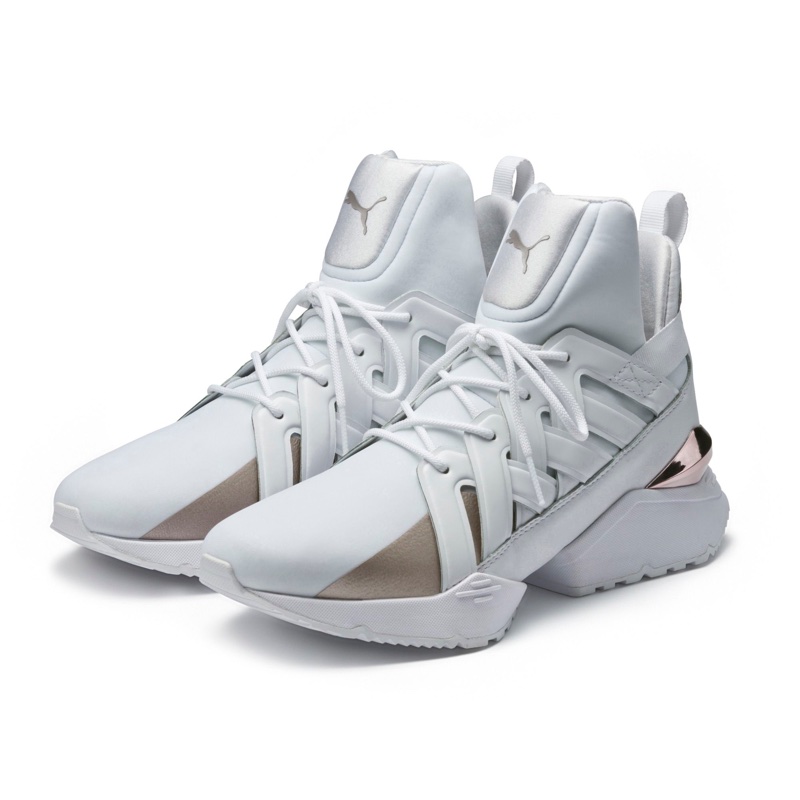 Other Brands
Edie Campbell graces the December 2017 cover of Vogue China. The British model poses in a draped, white dress with gold embellishments from Chanel's resort collection. In the accompanying spread, Edie heads outdoors for dreamy images captured by Patrick Demarchelier. Stylist Daniela Paudice dresses the blonde in designs from the likes of Loewe, Giorgio Armani and Burberry.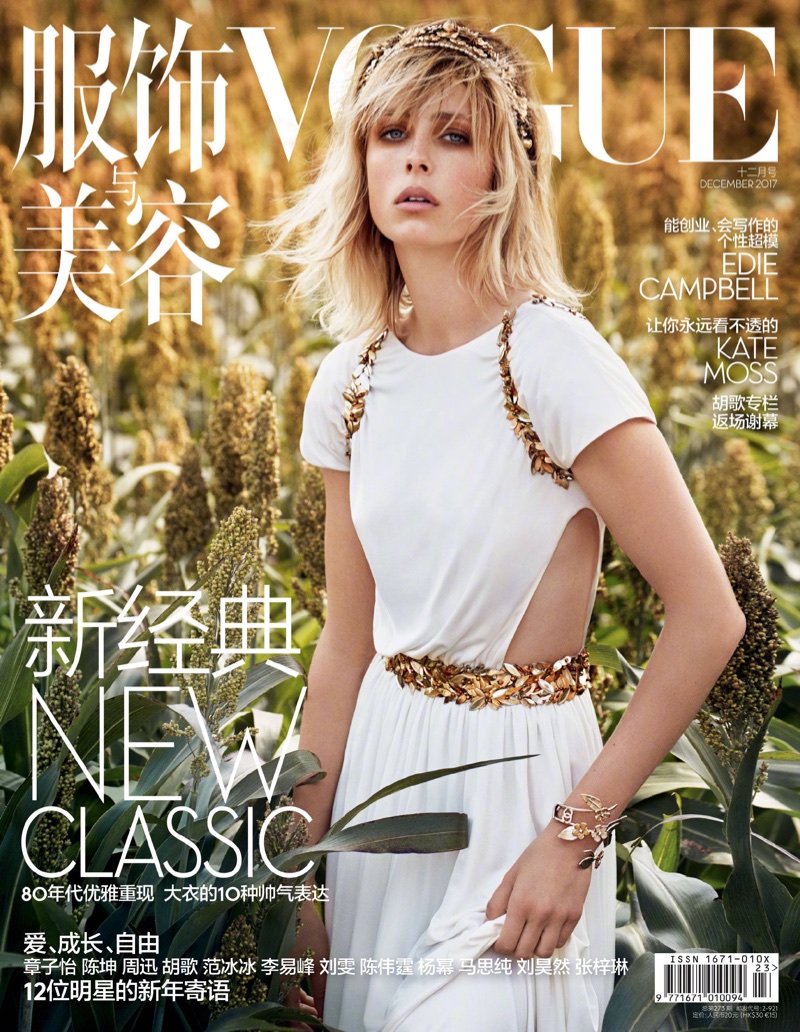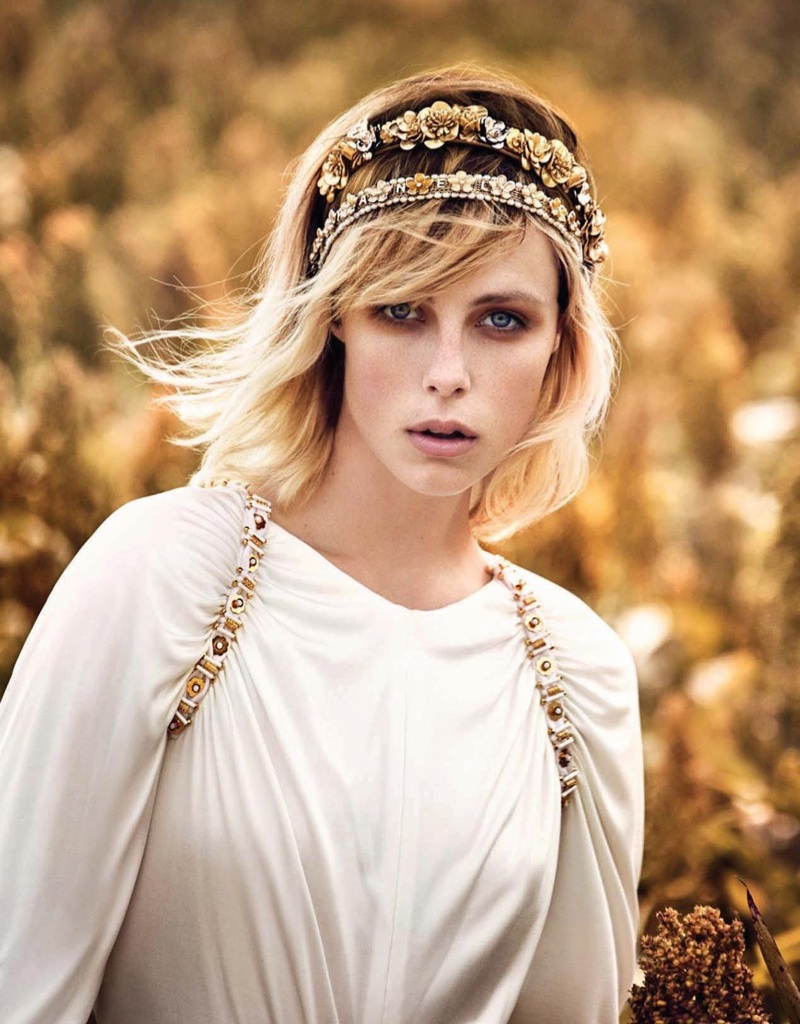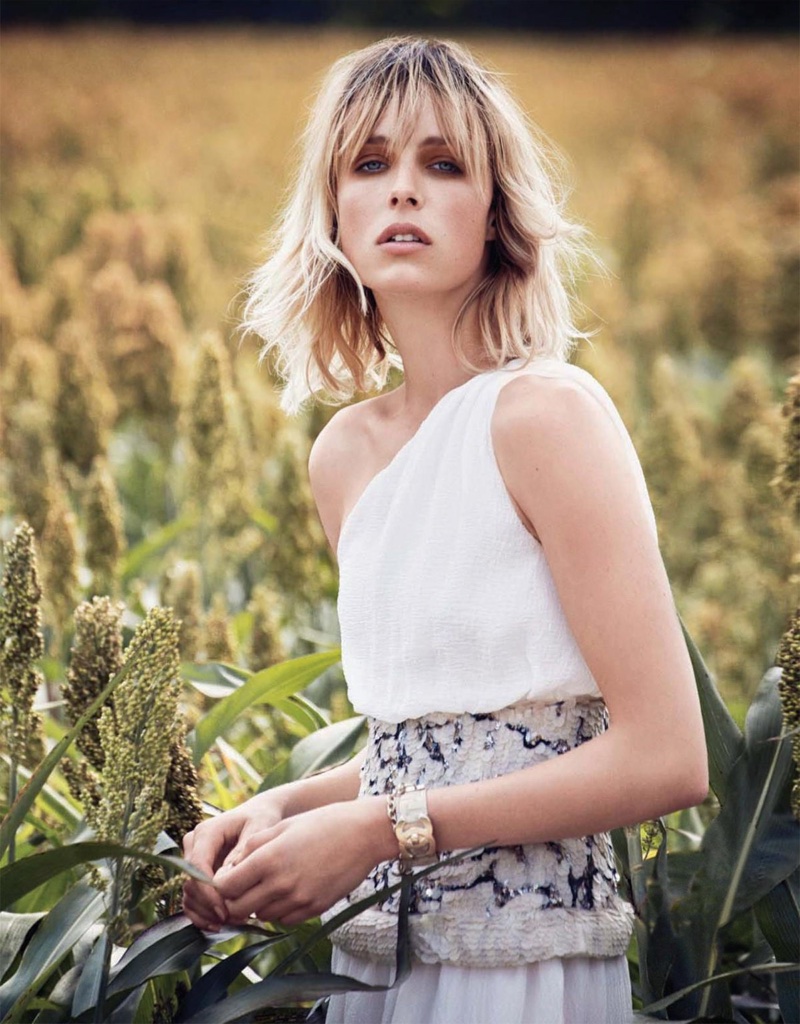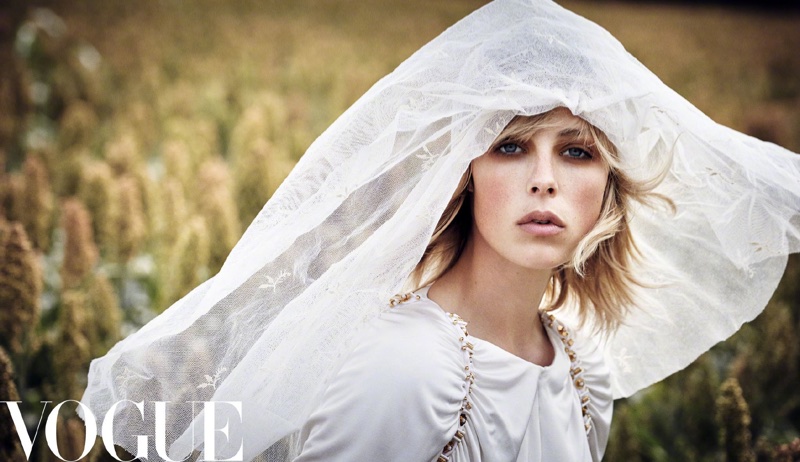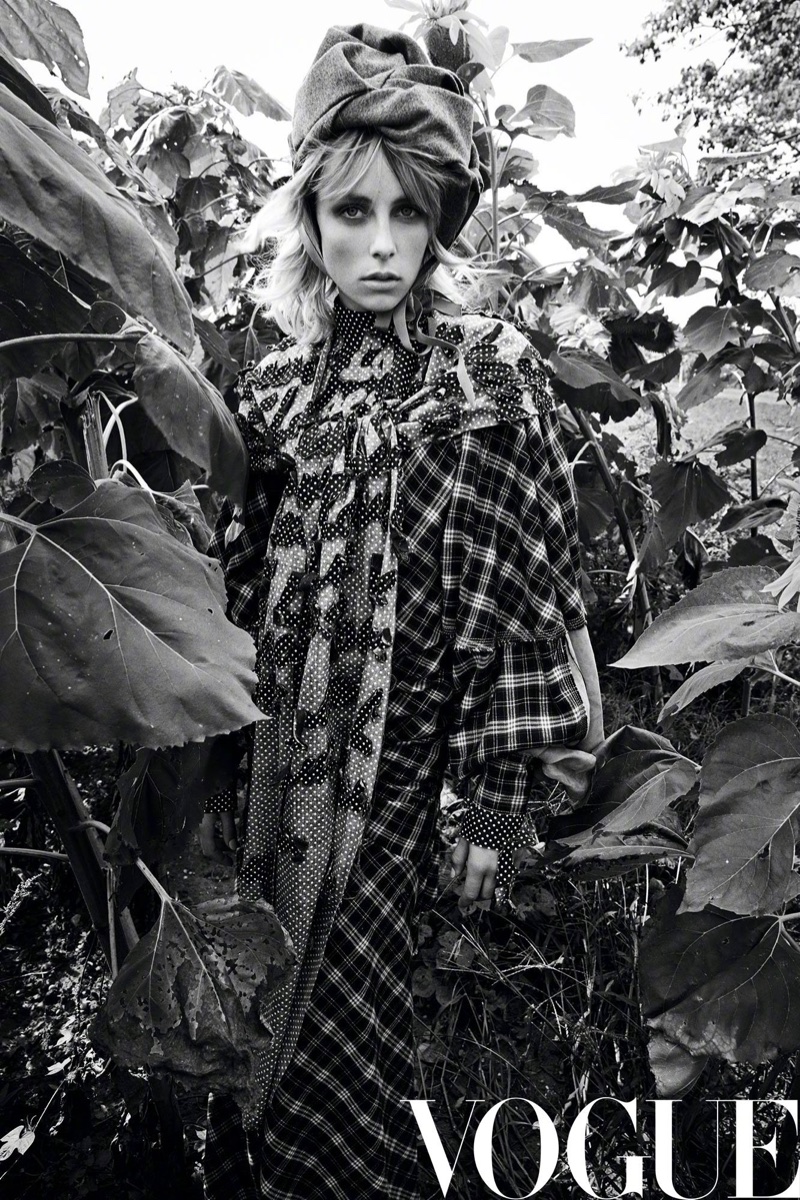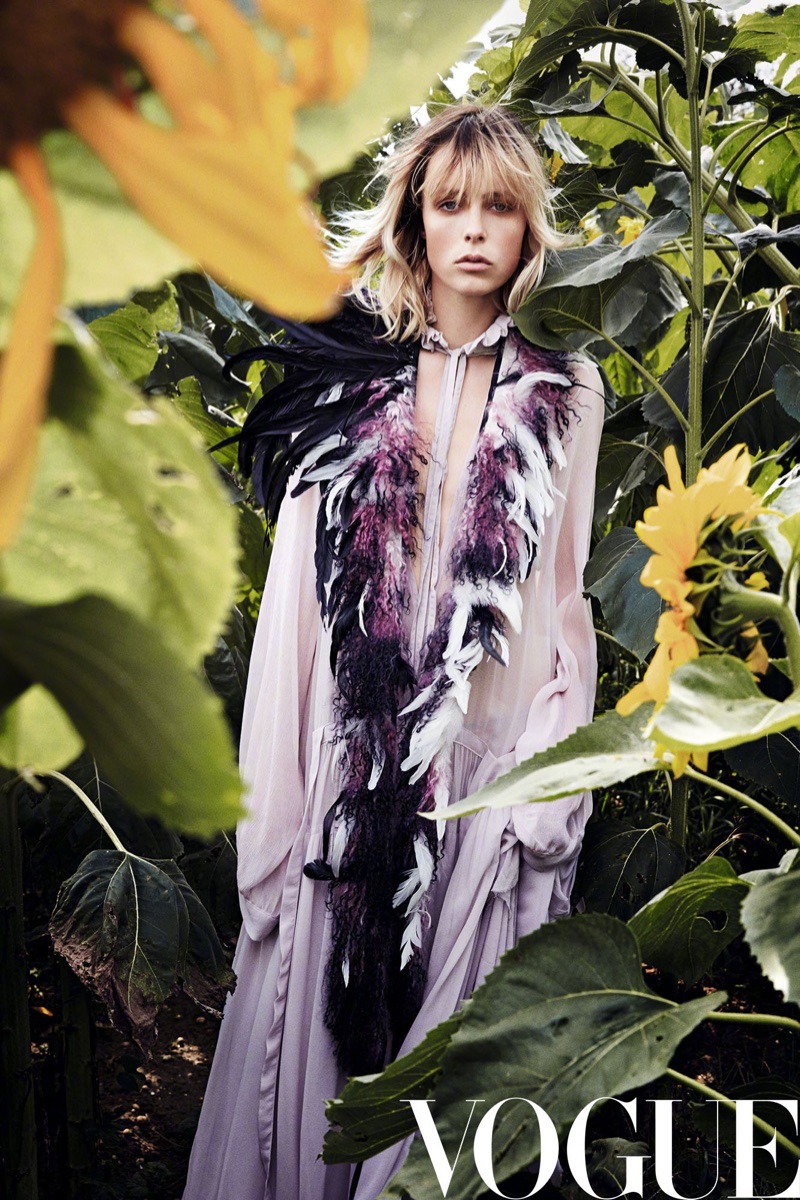 Other Brands
The Chanel Coco Curve Flap Bag is not a new bag, but it's worth mentioning because it's gorgeous and it has been featured in two collections so far. This bag was first-introduced in the Pre-Fall 2016 Collection and has returned for the Fall Winter 2017 Collection Act 1.
There are two types of the Chanel Coco Curve Bag; this is the shoulder bag version, but there is also a chic tote bag version. The style of the Coco Curve is to look elegant, but at the same also modern. Now let's dive into the tiny details.
The Design
The Coco Curve Flap Bag is quite an exceptional bag because of the way it's put together. The design is to mix smooth leather with diamond quilting and create an experience between classic and modern.
On the Vanity Curve Case Bag, the front is crafted in nice smooth leather while the back is made in diamond quilting.
On this Coco Curve Flap Bag, the flap is crafted in smooth leather while the part behind the flap is diamond quilted. However, the sides and the back of the bag are also crafted in smooth leather.
The Coco Curve Flap Bag comes with the woven chain leather strap for carrying on the shoulder or cross body, and there is also a top handle designed for hand-carry. This is truly chic lady-like bag in round shape with a curvy flap to maximize the feminine appeal.
But what's more important is the brand-new large-size CC logo on the front. This logo is an effortless flaunt and it's colored in the same shade as the bag.
To build this handbag, Chanel picked two different leathers; goatskin and calfskin. Both leathers are impeccable and durable.
And oh yes, it comes with a quilted back pocket that can be opened or closed with a zip.
The Interior
When you open this bag, you will find one large main compartment, but also a zip compartment on the front as well as a zip compartment on the back. So there is plenty of room to organize your personal items, but there are also pockets to store your important essentials.
The Sizes And Prices
Chanel Coco Curve Flap Bag in Goatskin
Style code: A93461
Size: 5.5' x 9.8' x 2.8' inches
Prices: $3300 USD, €3350 euro, £2900 GBP, $27100 HKD, $5140 AUD, $4675 CAD, ¥417960 JPY, ¥26500 CNY
Chanel Python Coco Curve Flap Bag
Style code: A93460
Size: 5.5' x 8.3' x 2.8' inches
Prices: $6700 USD, €6900 euro, £5980 GBP, $55700 HKD, $10580 AUD, $9575 CAD, ¥859680 JPY, ¥54600 CNY
More Images And Colors
Designer Bags, Wallet, Purse, Belt & Accessories Official Site, Best Price & Quality, Free Worldwide Shipping, Free Returns. Each Bag Is A Work Of Art - Handmade - Cowhide Art - Can Custom-Made

Categories

New Posts

Hot Posts